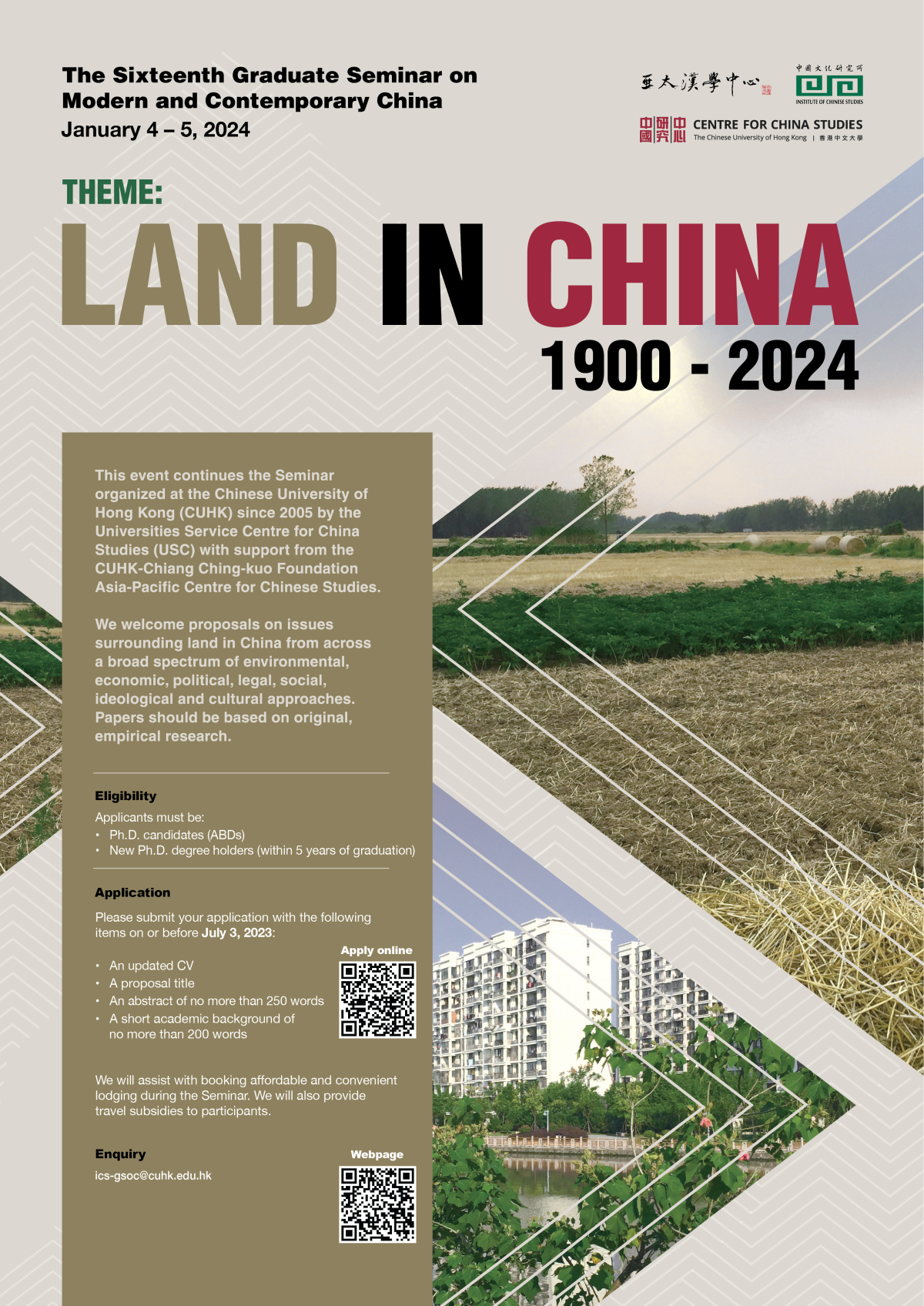 The Sixteenth Graduate Seminar on Modern and Contemporary China - Land in China 1900-2024
The Sixteenth Graduate Seminar on Modern and Contemporary China is co-organised by the The Chinese University of Hong Kong-Chiang Ching-kuo Foundation Asia-Pacific Centre for Chinese Studies, the Institute of Chinese Studies and the Centre for China Studies.
We welcome paper proposals on subjects from across the spectrum of environmental, economic, political, legal, social, ideological and cultural approaches to examining changes of the land in China over the last century until today. All disciplines and theoretical frameworks will be considered, provided the papers are based on original, empirical research.
We aim to facilitate academic exchange between Chinese and overseas scholars by ensuring a suitable balance of representation from both groups. The working languages of the Seminar are Chinese and English. Participants are welcome to undertake research in our well-known University Library USC Collection and Archives on Post-1949 China prior to and following the Seminar.
Date: 4 - 5 January 2024
Time: To be confirmed
Venue: To be confirmed. Within CUHK campus.
Language: Chinese and English
Online registration: Click here
Seminar's website: Click here
For details, please refer to the poster.